Virginia Beach Commercial and Residential Relocation Solutions
Whether you're moving across town, across the state, or across the country, Movers Virginia Beach is the full-service moving and relocation solution you can always depend on for expert service. 
Our team of professionals has the experience and expertise required to move everything from a small studio apartment to a large, multi-level luxury estate. 
best movers in Virginia Beach
Along with our cost-effective services and flexible scheduling, you'll have peace of mind knowing your furniture and personal belongings will arrive at your new location safely and securely on the date scheduled.
It helps to have professional help when you are moving locally or moving to a new city across the country. We are there to resolve your relocation issues and will be happy to offer a free estimate today.

We are licensed by the U.S. department of transportation, to provide insured interstate movers & long distance movers and full moving service anywhere in the U.S.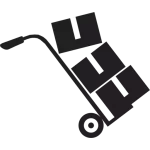 Our professional packers and movers can provide a full packing for you to make your move as easy as it can be. You also have an apportunity to order all of the packing materials from us, delivery is absolutely free.

Our service include disassemble and reassemble the furniture with no extra charge. Our specialists have wide experience, professional skills and all the right tools to disassemble and reassemble your furniture.
 DIY Moves vs. hiring Professional Movers
 No matter if your relocation means moving a small studio apartment to another part of the city you currently live in or moving a two-story, single-family home across the US, moving can be an overwhelming and stressful experience. 
There are a multitude of things and issues that need to be taken care of and that is why when you need an extra pair of hands to take over, why refuse and take all the trouble?
Factors such as planning, sticking to a moving schedule, purchasing packing materials (e.g. boxes, bubble wrap, packing tape, etc.), calling the utilities companies and more must be considered. 
However, the first question that typically arises after thinking about all these factors is "Should I attempt a DIY move or hire professional movers ?"  While there are pros and cons of each, the decision ultimately rests on your shoulders. 
It all comes down to your priorities.  If you need to save as much money as possible and can handle the physical strain, then a DIY move may be your best option.
Think about your priorities
 On the other hand, if you don't want to break your back or aren't physically able to do a lot of heavy lifting and have a large enough moving budget, you can't put a price tag on the convenience of hiring Movers in Virginia Beach to assist with your relocation. 
So let's take a minute to compare the advantages and disadvantages of a DIY move vs. hiring professional movers:
Disadvantages of a DIY move
Hire a Professional Mover For Your Next Move
 Advantages of hiring professional Movers
Disadvantages of Hiring Professional Movers
 What to expect from a Full-service Moving Company
 You may not realize this but all moving companies are not the same.  There are two types of moving companies to choose from – regular movers and full-service movers.  So how do they differ?
Regular movers only provide the basic services, namely loading your furniture and moving boxes, transporting your items from Point A to Point B, and unloading everything at your new location.  Although they may bring everything into your new home, the rest is up to you.
 Basically, if it has anything to do with the mental and physical aspects of your move, our Movers team in Virginia Beach will take care of it for you. We have experienced crew, equipment and tools to lift heavy items, pack and storage antiques, furniture and even pianos. It helps to know in advance all that you need to move so that we come with adequate packing supplies.
 Our Moving and Relocation Services 
When you hire the right moving company to get you from Point A to Point B, you'll have a pleasant, stress-free moving experience.  At our company, we ensure that everything is done as per requirement and planned in advance.
We became one of the top moving companies in the eastern US by ensuring efficiency and safety when it comes to helping people relocate their entire household or office to or from Virginia Beach.
 How much does it cost to hire Professional Movers?
 No matter how big or small the size of the move to or from Virginia Beach you're about to embark on, there is a considerable amount of decision-making and planning involved.  as your professional local movers, we know that if a move isn't planned out properly, it can be extremely stressful and have disastrous consequences. 
Budget and cost of the move
One of the most important aspects of the relocation process is the cost involved when moving your home or office to another city.  Whether it's a DIY move or you hire a moving company like Movers Virginia Beach, moving is expensive. 
That's why having a rough estimate of the costs involved in your move will enable you to budget properly so there's no unexpected, unpleasant surprises along the way.  It's important to remember that no two moves in or from Virginia Beach are every alike and there are several factors that can influence the cost involved.  These include:
 Impact of various factors
All of these factors can have a significant impact on the cost of your Virginia Beach move.  Our moving company has a professionally trained team that can help you by explaining some of the ways you can save on your moving costs.  So keep these factors in mind, when trying to get a rough idea of how much your local moves will cost. 
That's why having a rough estimate of the costs involved in your move will enable you to budget properly so there's no unexpected, unpleasant surprises along the way.  It's important to remember that no two moves in or from Virginia Beach are every alike and there are several factors that can influence the cost involved.  These include:
Additionally, we have no hidden fees and are some of the rare companies that offers a moving estimate for all professional moving services. Within the moving industry being listed as the best movers Virginia Beach VA came after years of hard work and offering excellent service for long distance and local moves. We are BBB accredited company and have years of experience in the moving industry. All our staff is licensed, insured and bonded that ensure that you get the best experience.
Why we are the Best from other
MOVING COMPANIES VIRGINIA BEACH VA?
For a FREE estimate today on the cost of a commercial or residential move, call Movers Virginia Beach at (877) 583-7911 at your earliest convenience. Our business representatives are here for your assistance and they will clarify your doubts. Call us now!
CONTACT MOVERS VIRGINIA BEACH